Ben is asleep. He and I had a misunderstanding earlier this evening. Any kind of disagreement or argument is painful. This one was all my fault. Ben asked a question that was appropriate. I took it the wrong way.
I have mentioned in a couple of other posts that we have had some stress the past couple of weeks. Ben has been trying to decide how to deal with some total dumbasses he is having to work with. The main issue is their work. It's not just Ben who is annoyed with these two guys, it's the whole team. But Ben is the superior out here so at the end of the day it is his name on the line. He wants work to be done properly.
What has made the situation stressful is that when Ben tried to deal with it in a kind but firm way and explained some of their work needed to be done again, these two apes decided to cause Ben problems. Every day it has got worse. It's come to a stage now where it's pretty much insubordination. It is serious.
However, Ben has also had a personal aspect to deal with. One of the guys specifically brought me into the picture. I wrote a post a few days ago about it. At that stage it was kinda funny, and the post I wrote (which O schedule to be published tomorrow) is kinda humorous. But it ain't no joke anymore. Even though Ben is a lovely guy and a great boss, he has no choice but report these two buttheads.
So Ben asked me if I had contributed in any way to the situation. Just to let you know, this guy basically made comments about me "offering sexual services" in return for money behind Ben's back. Now I have seen Ben stressed. It has affected me. So, when Ben asked me if I had in any way contributed to the situation, my initial reaction was to completely misunderstand him. I said some things I should not have done and then stormed out the door. I was less than five minutes away from our accomodation when I understood that Ben must have a very good reason to ask me a question like that.
Yet I carried on walking because I was emotional. I was not angry with Ben. I was just tired and upset about a situation that has become very stressful for Ben. Ben caught up with me. Lovely Ben. He was so sweet. I had already realized what an idiot I had been, so I was soon pressed against his chest, wrapped up in his arms, with some tears of shame oozing from my eyelids.
Ben is going to put everything in writing and submit an official written complaint about these guys. He just wanted to get his facts straight. So he was simply asking me if there is anything at all he needs to know, has there been any conversation at all between me and this guy that was beyond basic greetings and mundane chitchat. The answer is no. I have spent time with this guy's girlfriend, but I don't think I have had any kind of conversation with him at all. Maybe I said "Hi" when I passed him, but I would say that to anyone.
I apologised to Ben. I overreacted. We resolved the misunderstanding within a couple of minutes. We are out here in a beautiful location but we are not enjoying it. Of course we are here because of work. But the first couple of weekends we were socializing with other members of the team. Last weekend we laid low and had a lot of time together (which was great), but Ben said this coming weekend, we will do some sightseeing on our own. That will be good for us.
On the way back to our rooms, Ben was holding my hand tightly. In a cute voice, I asked him, "Do you wanna spank me because I was a bad girl?" Instant grin from Ben. He surprised me when he said, "No. No spanking. You have been a good girl."
At first I was a little disappointed. Ben has a thing for pretty behinds. My behind is very pretty. Erotic playful spanking is something we both enjoy. I know some off you are hardcore spankers and spankees…but for us it is a little game. It's the whole symbolism of me surrendering to Ben, accepting he is in charge, being his sex-kitten. More than any other part of me, I catch Ben staring at my behind. I often us it to entice him. So I wondered why Ben was not in the mood for draping me over his lap so he could sank my pretty behind. But when Ben said I have been a good girl, I hoped that meant that we would be making up for the misunderstanding (which was all my fault).
When we came back to our rooms tonight, Ben made it clear that he was pleased with me. You see, while Ben likes behinds, I like breasts. I especially like my own breasts. In particular I enjoy my lover lavishing my breasts and nipples with attention. Ben wanted to reward me for being a good girl.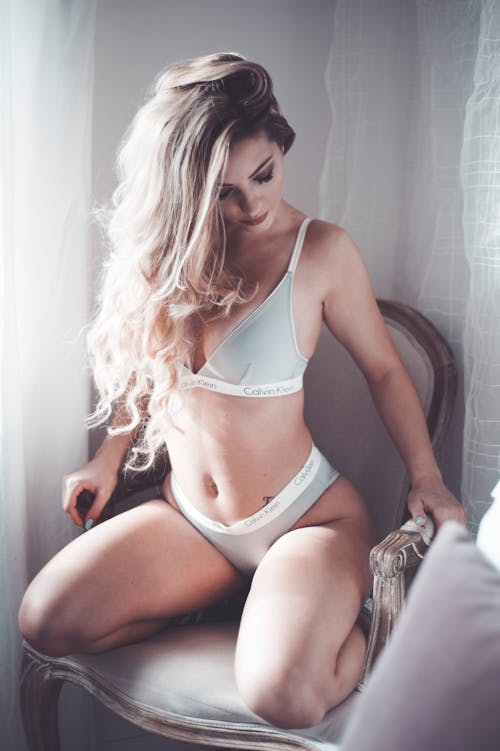 Well…gently massaging my nipples moved on to Ben doing what he knows I adore. He sucked and suckled. I am a happy little bunny with bright raspberry pink bulging nipples, tingling after Ben's attention. Ben is happy with me. He is still determined this work will be finished on time, which means that by the end of next week we should be on a flight back to England.
I am supposed to wait for Ben to check over anything I write about he and I, but I was so full of joy after he rewarded my nipples, I wanted to write about it while my excitement is fresh. Publishing without his prior approval is a naughty thing to do. Maybe when he realizes he will put me over his knee and spank me.