ADVISORY NOTE: Content for ADULTS ONLY. Contains explicit references to sexual activity.
I am not sure when and how foreplay and afterplay begin and end with Ben and I. We have been living together for just over two years. It is going great!
Like most other couples, we have little misunderstandings, and there are times I am in a funk. There might be times when one of us is especially tired, stressed or nursing some hurt. But we live together. We sleep in the same bed night after night. So, grievances cannot be allowed to fester. Ben is very proactive in making sure anything he perceives may have disrupted the atmosphere at home is sorted. I love that. I am more likely to be the one who is "moody", Ben is a chilled person. He doesn't take it for granted that I might be tired, or I might actually be upset, and he likes to find ways to show he cares and that he is ready to listen. I am one incredibly lucky sex kitten!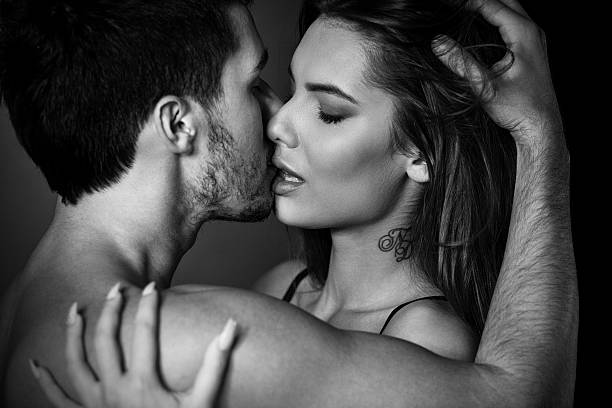 I think what I am trying to say is that Ben just being so awesome makes it easy for me to maintain the desire to pounce on him and do deliciously naughty things to him and his penis. I think that a big part of foreplay is maintaining your relationship, communication, care for one another all the time. Keep the love alive – don't take it for granted – add fuel to the embers and let the flames burn brightly. If you neglect your relationship – your sex life will suffer.
Ben has taken pleasure in discovering how much I appreciate tactility. I love being touched. On a daily basis, while doing mundane things, he will squeeze my hand or my knee, pat my behind, stroke my waist, my cheek. Just like a kitten, I adore him petting and stroking me whenever we are close. That does not mean he wants to pre-empt sex – he just knows that is what Princess Gorgeous Sex Kitten Jenna needs.
You can be sure that Ben will start foreplay with touch. His hand will move into one of those places that he knows will make his kitten purr, and leaving me in no doubt of what he has in mind….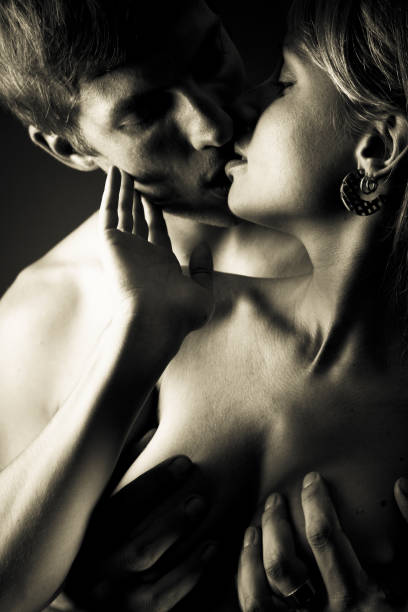 …what goes on in Ben's mind is awesome. There is a part of his brain that that tells him sex should be a big event it seems. I like being part of that big event. He is a showman. We make time for roleplay games which involve a lot of foreplay. But even when we are not dressing up or playing make-believe, he transforms from the technical wizard engineering genius into the master love maker.
Kissing aplenty. He will often go in for the jugular – kissing my neck – yum! But Ben knows the best way to turn on Jenna K is to find her raspberry ripple nipples – so tiny, so sweet, so sensitive! Oh man – it does not take long once his hands are on my breasts and his finger tips massaging my nipples, and the tip of his tongue flicking at them and firm hard sucks and more licking….and yeah, I am wet before he has even found his way down to my pussy!
Foreplay is not all one sided – I have studied Ben's penis over the past couple of years and it is fascinating to me to see his reaction to what I do to him. Foreplay is delicious in itself and incredibly satisfying, but I love that it leads to sex. I am going to say something stupid here – but it never gets boring – the old bedroom rodeo itself never gets dull. Some nights I don't want it to ever end.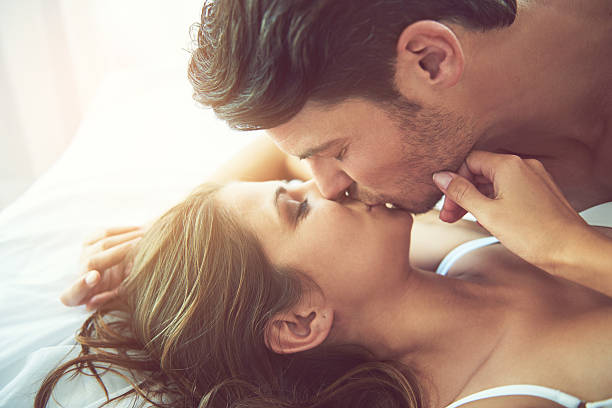 Now I am not saying this about Ben – Benjamin O'Connor is near perfect – but the problem with penises is that after a vigorous workout they need to rest before they are raring to go again. Ben is very rarely a one act show, which is great…but while he recuperates his energy, we are still playing – I suppose it is a mix of after-play and foreplay. So after "round-one", our play might include fingering, more kissing, rubbing, stroking, massaging – Ben will often pay a lot of attention to my breasts and raspberry ripple nipples, and he knows how much I love to have my pussy licked.. Ben has this tendency to try to entertain me, and he will make me laugh, doing impressions or telling me jokes. But most of the attention is on my body. I don't get any rest during Ben's refractory period. I like to run my finger tips and nails along his skin and plant kisses on every inch of him.
Of course, it is Ben who tends to indicate that it is time for "round-two". So, after a busy day, arousing foreplay, hot sex, afterplay/foreplay, more hot sex, I am usually totally finished. I am in need of rest and usually sleep. (Although in the past, we have been known to have a third, or even a fourth round – so in between we sandwich more afterplay/foreplay.)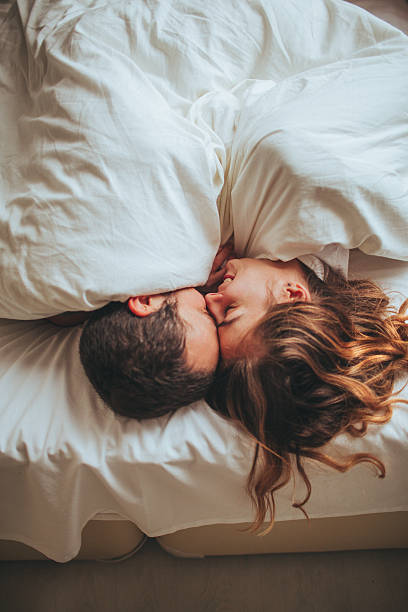 Ben can tell when I am thrashed. There is no more foreplay, this time afterplay is tamer. It is affectionate and sweet. Cuddles and sweet kisses, romantic whispers, little thank-yous for things I have done for him at some point.
Once I am exhausted, our afterplay is a more like "aftercare". It is the just our way of communicating care for each other – you see we live together, we share our life together. Yes, yes, we shag each other, but our relationship is not just about sex. It is about trust and prizing one another. It is about having a shared goal and working together towards that, taking responsibility for each other and building a life together. So the afterplay or aftercare does not really ever end. Sex is an awesome part of our life together, but there is so much more.