Still scratching my head in wonder at 2020 and wondering if it is all just a bad dream! It's been a long old year and this might be a long post! For my 2020 recap, I think I am going to start with the bad bits:
I started this year with a horrible cold and a dry hacking cough (later my friends called me patient zero – but I was not!)
I was still not feeling so great when I could not contain a huge sneeze and stalled the car at a set of traffic lights. A truck drove into the back of the car and then the driver got out and yelled at me. Grrrrr!
The news started to repeatedly mention concerns over this virus over in South East Asia, and I distinctly remember hoping it would not be as big a deal as they were making out.
One of my close older relatives in the north of England was taken into hospital (after a fall) and my parents (who are in the US currently) asked me to see what I could do to help – which I did. I managed to get some safety aids fitted as they both have mobility issues and Ben helped me move some of the things they were not using into storage boxes. We did a huge clean of their house and made things simpler and safer around their house. More on their situation later.
Ben was due to go overseas on a project that was scheduled for a few weeks. Originally the plan was for me to go along with him, but as I was caring for relatives, it was decided I should stay in England.
Suddenly it became impossible to find toilet paper in any supermarket I passed. Oddly, my friends and I had dozens of conversations over the phone about our struggles to obtain toilet paper.
March was just a blur. Very suddenly the government announced a national lockdown. The relatives I had been trying to help out were told to self-isolate and they were definitely in a vulnerable category due to their age.
Ben was told to stay where he was as there was lots of work for him out there and the company had no idea what havoc the travel restrictions were going to cause with contracts. So Ben and his team kicked ass! They used their three months very wisely and ended up saving a lot of time and money for the big cheeses. But three months was hard to be apart from him. I found it very tough to have such a long separation. I craved Ben.
Even after the national lockdown lifted, there were still restrictions, meaning no parties or drinks nights or live music events. But that's not really a big deal. We have missed seeing friends though.
Ben and I were able to travel together on one of his longer projects but faced challenges with two (mainly one guy and his buddy) morons on his team who did not want to work to a decent standard and when they clashed with Ben (who was their supervisor) this guy decided to insinuate that most of the guys on his team were humping me behind his back. Yeah! He was particularly fixated with goading Ben that he enjoyed the taste of my pussy and claimed that the rest of the team agreed. Ass-wipe! Ben was real stressed while we were there.
Anxiety started building as it was obvious the UK was headed for a second wave. Tiered restrictions followed by another national lockdown (the city of Leicester seems to have been cut off completely this year) which ended at the start of December. (We now know that the plan for December was an almighty disaster!)
Our Thanksgiving plans were cancelled…more on that later.
Last weekend saw some of the most jerky behaviour yet. A huge crowd of unmasked tossers tried to storm Harrods – I have no idea what they were trying to accomplish, but it is just a taste of the idiocy on display at times this year. It kinda shocks me that some people still do not get it!
So to all those who are ignoring the warnings and carrying their way of life rather than going along with these constrictions – I say thanks for ruining the holidays for a lot of people – including people who have been slogging their guts out for the health service. Some of my best friends in London were alone this week because so many people can't do what they have been asked to.
My friends are too goddamn nice to complain about it, but I am mad as hell that they did not get to see their families, some of them have only seen their family once this year, some not at all,, because they have been observing the rules, whereas others are boasting about having swing parties and gangbangs online – it makes me furious that people could be such Bundt-heads! You do not even deserve a flogging/spanking whatever – Aunt Netta has come up with a solution for you – as detailed in the last sentence of this post. Sayonara ass-wipes!
If you want to carry on being selfish, I hope you have figured that you are going to prolong this misery for everyone else. Because no matter how you feel about life and death – it does not matter – as long as the numbers are high, the lockdowns will go on! Do you really want 2021 to be a year of lockdowns? Well stop being so selfish!
But I realized a while back, throughout history there have always been some jerks and a lot of good people – why should 2020 be different?
So there were some good things that happened this year too!
Ben took me away for Valentines Day which is between our two birthdays. It was actually very romantic and he spoiled me shamelessly. I have a post in my drafts folder about that surprise trip and the sex that weekend. I still think back on it as a source of huge inspiration for my erotica writing.
When I think back to the end of February and the timing of my relatives fall, I can see that it was in some ways "perfect timing". We visited them together in the summer and I have seen them on two other occasions, but they have been in Tier Three for some time. We did so much work to make life easier for them back in February/March. When we saw a big yellow patch in the ceiling we realized the roof had some damage so we found a local roofer who was excellent. Ben found a local gardener who has been tidying up their garden all year (we have been paying him).
We also arranged for meals to be delivered to them and we found a very kind Jehovah's Witness neighbour who has been a darling all year. We have been sending Ocado deliveries to her and she has been taking food and toilet rolls over to our relatives during lockdown months. We are so grateful to her. Due to her refusing to take any money from us, Ben has often added wine to the Ocado order for her and her family and we have also sent some gifts to her so that she knows how much we appreciate her support. I don't know how we can possibly repay her for her constant support. She has collected prescriptions for them, speaks to them on the phone more often than we do to see if they need anything urgently – she is just a gem.
We learnt that there are a huge number of very unselfish and genuine people out there. Up and down the country families and businesses did everything they could to pull together and fight the invisible war. We stayed home, we washed our hands over and over, we did not touch our faces, we patiently queued outside grocery stores staying two metres away from the person in font of us, we started having zoom parties, we wore face masks and we clapped for the NHS! Nine months of unselfish, considerate behaviour from many millions of people – it has made me proud to be human – it made me wonder what we can do with jerks who wanna do their own thang and don't care about other people.
We also learnt who the true superheroes were – as well as the mighty NHS, there are an army of men and women who work in roles that literally keep the country going. Suddenly there are two categories when it comes to the kind of job you have – essential and non-essential. We have a deeper respect for those who often earn crap wages but we rely on more than we realized before. We have laughed at all the pop stars who are moaning about the loss of their income – suckers you are non-essential – learn a useful trade and get in the dole line! (Except Taylor Swift – you can stay because you are special!)
During the three months Ben and I were separated, I focused on my running and went pretty much vegan. I also drew closer to some friends who have been an amazing support. There is a lot of truth in those sayings – you learn who your real friends are in a crisis.
One of my friends published a book which contains "my story". I will tell you about that another time, but it really is one of the most special things anyone has ever done for me.
The house has had several spring cleans this year – and I love working from home and avoiding the commute into London. We have saved a small fortune on Starbucks coffee and breakfast bagels and the kind of restaurants Ben likes to eat in (he is a fine dining snob). We have been eating healthier options and we have both been keeping in great shape. Ben has been weightlifting at home and his arms and shoulders and chest are even more perfect. He has always been a sexy stud muffin, but his shoulders and arms are so hot right now!
I have found more time to think this year and I feel stronger emotionally and more at peace than I have done for a long time. I have learnt more about what really matters in life. I have been pleased to see a spotlight shone on how many still treat other people terribly simply because of the shade of their skin. I have seen people for their true colours and I have seen that the commercial world is a mirage. I have seen what is real. I have lost respect for celebrities who turned out to be complete jerks – Rita Ora and Sam Smith are in the doghouse. People who say "sorry – not sorry" are seeming more callous and cold-hearted than I ever realized before. This year has been good for Ben and me too – we have grown stronger I am sure of it.
I have been dancing a lot at home – I love it!
This summer we enjoyed outdoor picnics with our friends and alfresco dining at restaurants and in the gardens of some friends. We went on long walks with friends closer to home than we usually explore.
When Ben and I were apart during the spring, in an effort to keep Ben's excitement and interest exclusively in me (erotically/sexually), we tried talking dirty on the phone (failure mainly due to poor signal), video sessions (total disaster!) and writing erotic messages to each other. Ben would tend to come up with the outline, I took on the role of adorning his ideas with steaming hot details. The result has been a total of three romantic erotica novels… (which are not all my work, but my co-writer prefers to remain sexily mysterious and incognito).
…and the RASPBERRY RIPLLES blog was created! We have found some other talented and just generally gorgeous bloggers/writers and had lots of flirty fun! Some of my friends set up lockdown blogs in the spring and gave up long ago. Our blog is kicking ass!
My skin is sparkling. I have rarely put on any cosmetics this year. My skin is so much healthier than ever before. Why did I ever wear make-up? I laugh at celebrities who endorse cosmetics now – they have lost their hold on me and they look like they are talking poop!
There was an election in the US – and it has made for some of the best comedy drama we have enjoyed in years – especially post election behaviour! Ben thinks we should cancel the Netflix subscription and just watch the election news which is still going on – incredible! Maybe we should not be laughing? Maybe it is a serious matter, but every time I see more election news I get this tickle in my ribs and, well….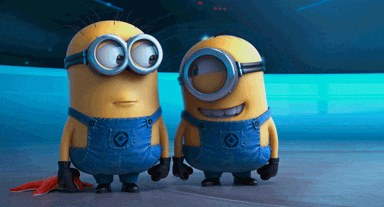 …but some of it is no laughing matter and for that makes me think maybe I should have put the election in the bad bits of the year? But still, we needed the laughs!!! Laughing is good for the soul! Boy did we learn in 2020 that politicians are mostly clueless suckers who have no idea where this world is headed!!!!!!!!! And you know what – my prediction for 2021 is that these egocentric twits are going to cause even more of a mess.
Even as I write this post, I am imagining a bunch of guys in an office complex arguing all night long over a Brexit trade deal surrounded by empty pizza boxes. I reckon they are trying to get each other drunk so that they will concede on issues that will please the half of the UK that voted leave.
Our Thanksgiving was over zoom. I cooked a meal that was a very different style to the one Ben's mom would have made but he said it was great.
The news came that they had find some vaccines and everyone seems a bit more upbeat about vaccine programs – Ben says it's a basis for cautious optimism.
Our RASPBERRY RIPPLES blog was named #99 on Molly Moore's 100 TOP SEX BLOGGERS – how awesome is that!
Now it is Christmas and Ben and I have found ourselves having the freakiest kind of family stay ever. We were thousands of feet above the Atlantic when the media started telling the world that the south of England had spawned a new variant of the virus that was spreading like wildfire. (Apparently, it was discovered in England but may not have originated in England?) Our area was Tier 2 when we left England and everyone was looking forward to five days with family. That all ended while we were up in the air. So Ben has taken every measure possible to make sure we don't put anyone here at risk. I'll tell you about that in another post – but it is weird!
What a way to end a mixed year of ups and downs and loop-the-loops! We all have a much deeper appreciation here in the UK for the NHS, for Ocado and for toilet paper. Most importantly, even though the year did well and truly suck for many of us – we saw more unselfish kindness than we have seen in a very long time. Seriously, I take that as a huge positive – it turns out that there are so many good people out there who care. That totally rocks! It's to all those people that I say "CHEERS!"
We survived 2020!!! Kinda!
As for those who acted like jerks – you have been subscribed to the Elon Musk Colonisation of Mars program – sayonara asswipes!